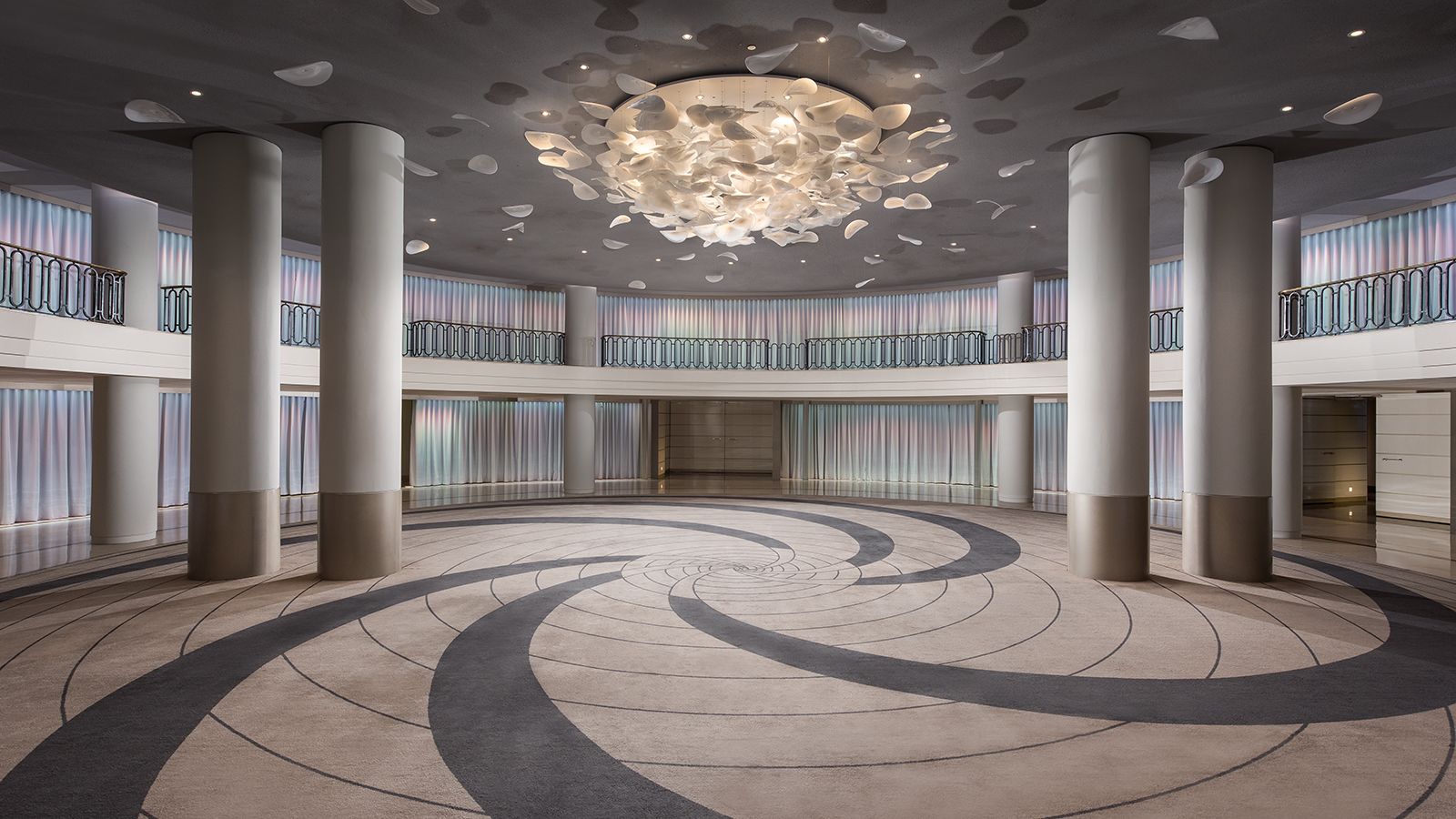 Step into the dynamic atmosphere of the 450 m2 Círculo Palace and be inspired by the room's refreshing character and spacious form.
Built across two floors, the double height ceiling is encircled by a colonnaded upper gallery, offering an elevated vantage point from which to admire the contemporary light feature.
Enriched with mood lighting and cutting-edge technology, the space provides an ultra-modern backdrop for a range of innovative events, from wedding receptions and black tie balls to gala award dinners and corporate gatherings.