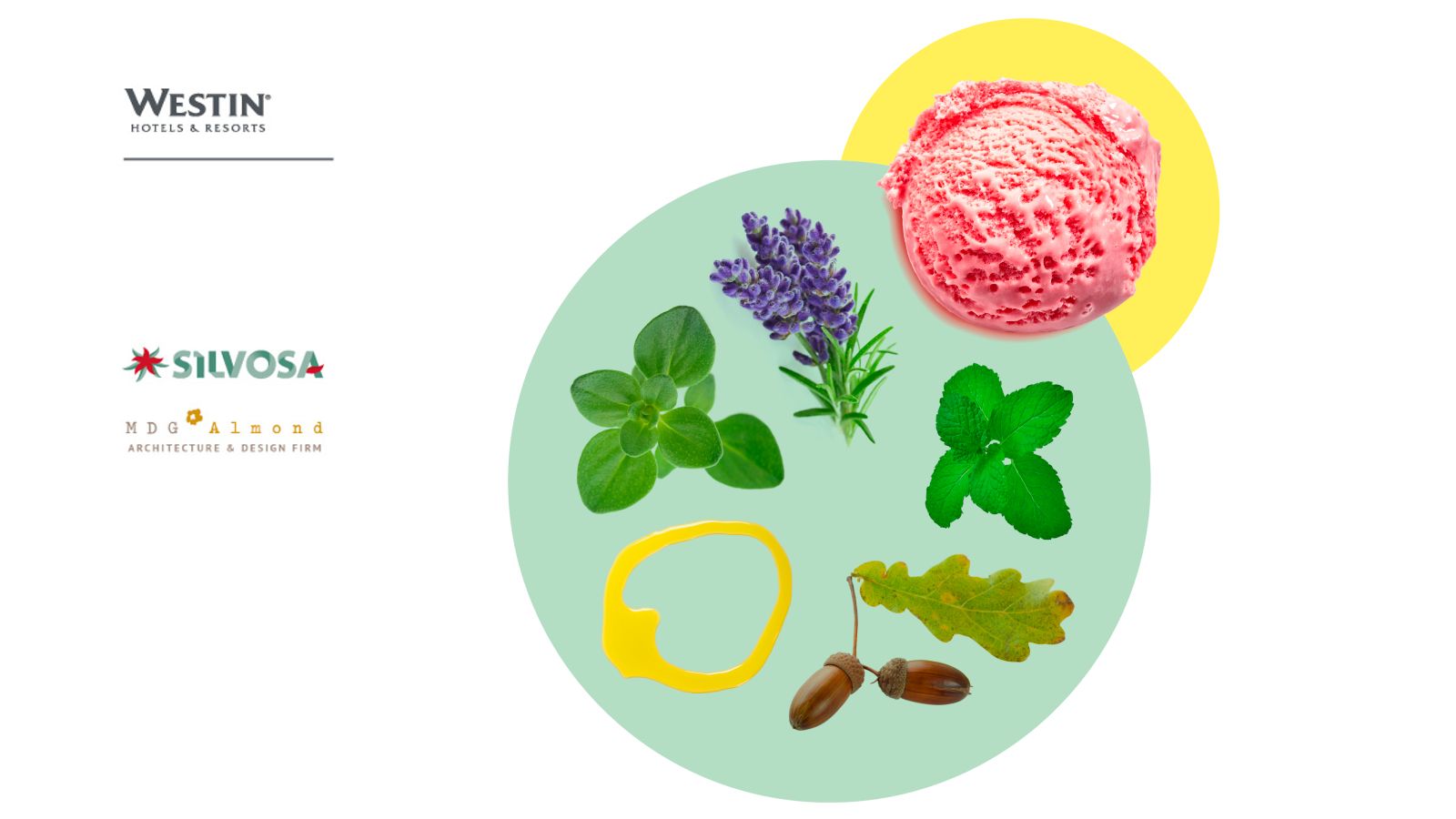 SUMMER IN THE GARDEN
6th July - 8th September
This summer refresh yourself in the pop up summer bar of The Westin Palace, Madrid. An inviting ephemeral garden created by Silvosa to relax and breathe nature, while sipping a smoothie or a glass of ice cream artisans.
Also, José Luque, executive chef, has created a delicious gastronomic proposal, Frozen Sides, in which each dish is perfectly blended with an ice cream.
Further information and reservations below.
FROZEN SIDES
La Rotonda restaurant

Available every day except Sundays for lunch
LUNCH: 1:30 pm - 3:30 pm
DINNERS: 8:00 pm - 11:30 pm
PRICE: €55 (person / wine of the house included)
Telephone: +34 91 360 76 67
email: reservas.palace@westin.com
FROZEN SIDES MENU
La Rotonda restaurant

Sardine loin with osmosis of dried fruit cream and cranberry slush
Vietnamese salad with garden pea and wasabi ice cream
Summer in the Garden: Tomato, Iberian Ham and Frozen Raspberries
Supreme of Hake 62º, vegetable chips, figs and lemon ice cream
or
Roasted beef rib on "land of the Incas" and frozen "mole poblano"
Red wine crumble served with red peach ice cream and toasted meringue
SMOOTHIES
Pop Up Bar & 1912 Museo Bar Palace

Monday - Sunday 11 am - 1:00 am

Lavender: strawberry, dragon fruit, cranberry
Lemon Grass: mango, soy, stevia
Palm tree: açaí berry, raspberry, banana, coconut water

PRICE: €10 (person / smoothie)
ICE CREAM CUPS
Pop Up Bar & 1912 Museo Bar Palace

Monday - Sunday 11 am - 1:00 am

The Cedar: chocolate, vanilla, crunchy almond wafers
The Olive Tree: caramel, rum with raisins and caramelized pecan nuts
The Oak: Lemon, mandarin and ginger, Cantonese chocolate nibs

PRICE: €10 (person / smoothie)